Stay Up-to-Date on the Latest in OB-GYN EHR
Running an efficient OB-GYN practice means staying on top of the latest technology and trends in electronic health records. Our blog keeps you informed, helping your practice thrive.
Optimizing workflows with OB-GYN-focused EHR solutions
Implementing new innovations like telehealth, patient portals, and AI
Ensuring compliance with developing healthcare regulations
Increasing profitability and productivity by leveraging data analytics
Connecting with patients to improve engagement and outcomes
Written by industry experts, our actionable advice will save you time, boost productivity, and elevate the care you provide. Learn best practices for leadership, operations, and leveraging cutting-edge OB-GYN health IT.
Join the conversation and stay ahead of the curve. Your patients will benefit from a practice armed with the most current OB-GYN EHR knowledge.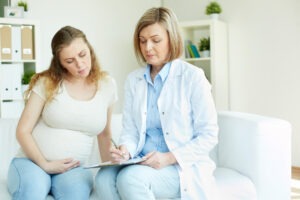 Addressing Perinatal Mood & Anxiety Disorders in OB-GYN Practice Pregnancy is a remarkable journey filled with anticipation, but it can
Read More »
Blog
Discover a wealth of knowledge and insights in the world of Obstetrics and Gynecology Electronic Health Record (EHR) software. Our blog is a hub for healthcare professionals, OB-GYN practices, and women's health enthusiasts seeking the latest updates, industry trends, and best practices.
Integrating medical billing and practice management into your existing Electronic Health Records (EHR) software can be daunting.
Read More
Contact us today to learn how digiChart's specialty EHR mimics your workflow, improves clinical decision-making, and delivers streamlined documentation capabilities that support business processes and give you more time for what you do best – patient care.
Visit Us
100 Winners Circle N, Suite 450, Brentwood, TN 37027
Call Us
(866) 811-5217
Opening Hours
Mon – Fri: 7:30 AM – 5:30 PM CST
Sat – Sun: CLOSED